Jennifer Mistry aka Ms. Roshan shocked fans of Taarak Mehta Ka Ooltah Chashma when she accused the producers of the Sony SAB show of mental and sexual harassment. Following that, another popular actor on the show, Mandar Chandwadkar, who plays the character of Mr. Bhide, denied these allegations and accused Mistry of lying. An upset actress recently revealed that she is disappointed in her best friend, as she even tried to talk her out of taking action against the producers.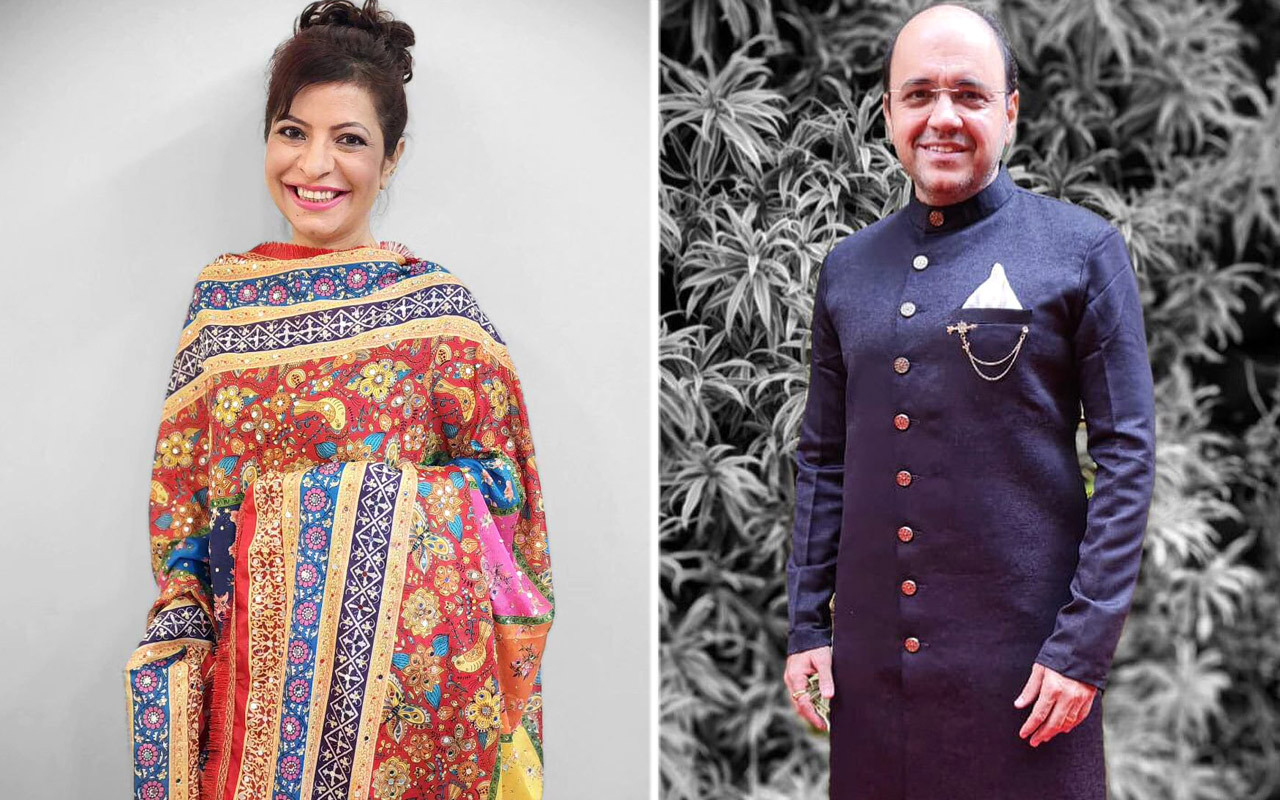 TMKOC actress Jennifer Mistry aka Ms Roshan says she is 'disappointed' in Mandar Chandwadkar aka Mr Bhide; she says, "He's been a close friend and I'm surprised he's saying I don't know."
In an interview with ETimes, Jennifer Mistry said: "I know that the production team will not speak in my favor, they will obviously support the production company. But my best friend from the show, Mandar Chandwadkar, I am disappointed in him. I have shared birthday posts for him every year on social media. He has been a close friend and I am surprised that he says that I don't know why Jennifer is saying all this and that Taarak is not a macho. First of all, he himself is a man, so he will never admit it. He knows everything I'm saying and he knows it's right. He knows point by point what is happening in our lives, especially mine. Sonalika Joshi, Ambika Rajankar and Mandar are close friends. He knows each and every one of my words."
Furthermore, she recalled how he was the first person to call her when she sent the draft complaint to the producers of Taarak Mehta Ka Ooltah Chashma. "When I sent a draft of the complaint to Sohil Ramani on his WhatsApp on April 4, Mandar was the first person to call me. He called me 6 times until the next morning and sent me messages. He told me that I learned from Sohil that you plan to file a sexual harassment case against them, why are you doing this? I asked him to stay out of it. I told him if you can't stand me or tell the truth, stay out of it. If you can't be with me then don't lie. I'm ready to fight and be alone. I categorically told him not to stop me from what I am doing. He asked me to think about the show and I told him my best wishes are with the show. I told him that I am for the program and that I am grateful for it. Gratitude is on one side and facts are on the other," he added.
She also maintained that she would not have taken his name if he had not accused her of lying.
"I had no interest or intention in taking the Mandar name. He spoke against me and that's why I take his name. Mandar has called me every five days to ask what's going on. So why were you calling in the last few months? You knew all the events and you never denied them. I told you during the conversation that you are aware of what happened to me in Singapore. It is not like this? He heard everything over the phone and in affirmation. So why was he listening to the conversation? Why didn't Jennifer then say you're lying? My other two colleagues also knew about the situation, but I don't want to take their names, "she concluded.
read also: Taarak Mehta Ka Ooltah Chashma: Jennifer Mistry Bansiwal Shares Warning Video After Asit Modi Threatens Legal Action Against Her; She says: "My silence is not my weakness"
BOLLYWOOD NEWS – LIVE UPDATES
Follow us for Latest Bollywood News, New Bollywood Movies Update, Box Office Collection, New Movies Release, Bollywood Hindi News, Entertainment News, Bollywood Live News Today and Latest Bollywood News. upcoming movies 2023 and stay updated with latest Hindi movies only on Bollywood Hungama.